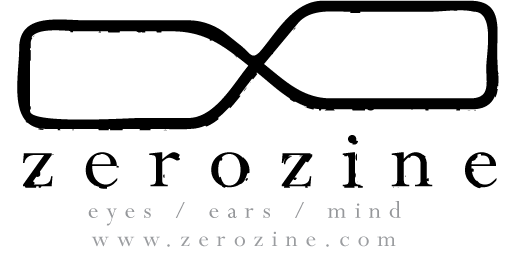 Coming soon.

For submission information, email info@zerozine.com

Founded in 1994, ZeroZine was one of the Internet's first online magazines devoted to photography, arts and literature. In 2004, the magazine was acquired by a third party. ZeroZine was recently re-acquired by its original owners, and will be launched with a new design and updated format in 2008.

We are seeking submissions for photography, poetry, short stories, music and short films for inclusion in our next issue.

Historical issues are displayed below, as available. Unfortunately, some elements of the older issues were lost, and so a few of the sites are no longer in complete form.

Issue Archives

Issue One (1994)
Featuring Darek Banasik, Caplyn Dor, Robert Sullivan and Geoffrey V. Brown. Back.page artist is Ilia Anossov.

Issue Two
Featuring Rick Athearn, Tony Ryan and Peter G. Balazsy. Backpage artist is Lindee Taha.

Issue Three
Featuring George L. Smyth, Alain Paris, Lisa G. Baker, David Sutherland. Backpage artist for this issue is Ron Brown.

Issue Four
Featuring Catherine McIntyre, Darin Boville, Garrett Roberts, Ian Mitchinson, Gretchen Hazell and Mark Johnson.

Issue Five
Featuring Mark Tucker, Terry Allan Smith, Kimberly Riley, Elizabeth Miller and Janet I. Buck.

Issue Six
Featuring Misha Gordin, Carl Volk, Chuck Korolden and
J. Gabriel.

Issue Seven
Featuring Jorge Parra, Tamaki Obuchi, Denise Sallee, Patty Moony and Catherine Daly.

Issue Eight
Featuring photographic works of Teho Berends, Stephane Bourson, Jean Christophe Perie, Guarionex, Pablo Kolondy, Theodor Feibel. Literary works by Judity Pordon and Kyle Vortigern. Music by The First Circle.